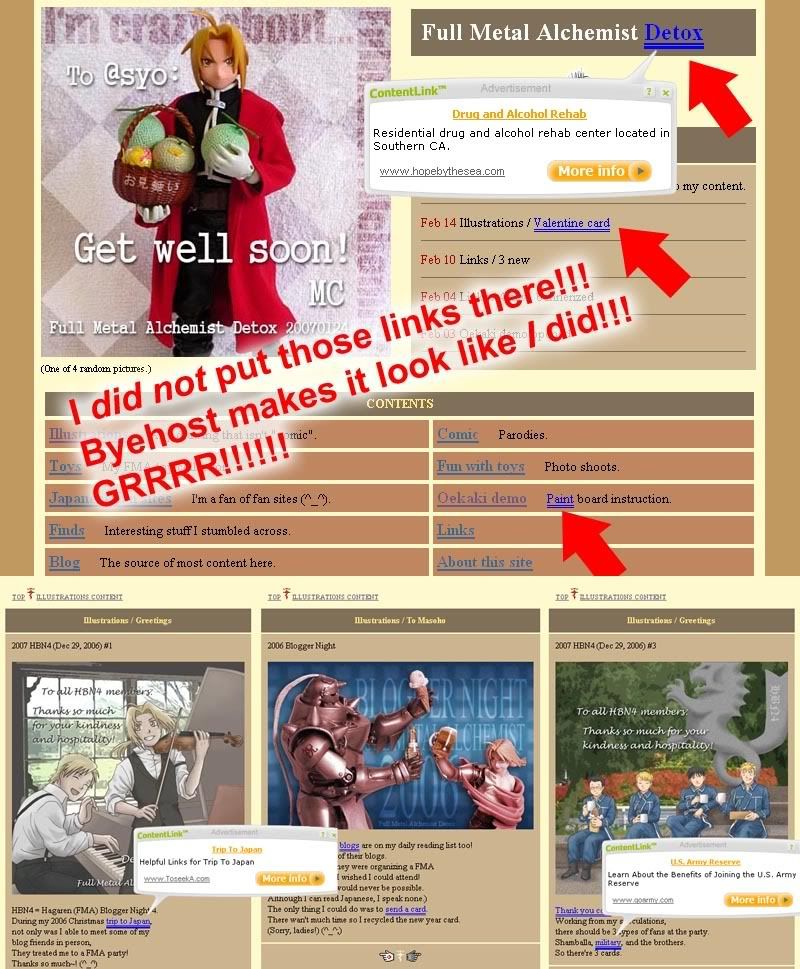 Checked my FMA site just now. The ad links are
gone!?
Interesting! Perhaps enough people
complained?
Now I'll have to take the warning off my top page. I'm glad I took some screen shots for
proof
. Both the interface, and the
adult-looking ads
. Oh, the frequency of adult ad banners seems to have lowered too. But... this inconsistency of their policy means they're
not reliable
. Can I trust them again?
But the banners are still there. Yup, this is fair. (But when I signed up, there were no ads!) Anyway, I'll still have to add some space between my content and the ads.
Tons of work
as I failed to learn CSS. (I tried, though.) The number of HTML files need to be modified is scaring me away. Sigh...
Still lack of energy. At this rate... will I be able to make a Mother's day card on time...?
文章の中の文字広告リンクが消えました!
わーい
♥
(消える前の証拠画像を取ってよかった。)
でも、バナーは避けないな~
アダルトサイトっぽいのは勘弁して下さいよ~(汗)